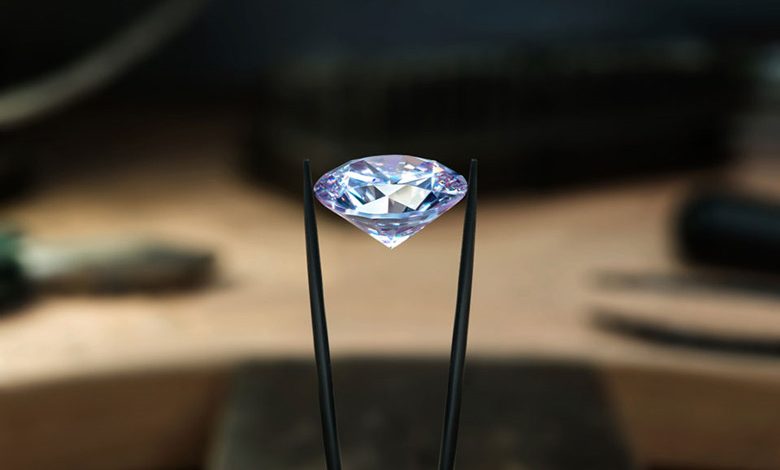 Moissanite Jewelry has been gaining momentum in recent years. Thanks to its exceptional brilliance and affordable prices, it has become a hot pick when it comes to the selection of engagement rings. Unlike a diamond, a mining evil, moissanite is lab-created. It is an ethical, sustainable, and environmentally friendly option. Therefore, there is an increasing number of people preferring to create a unique piece of jewelry with a loose moissanite stone. However, is loose moissanite stones worth buying? Let's discuss it now.
Why buy loose Moissanite stones?
Compared to buying a set moissanite, buying a loose moissanite gemstone is a more budget-friendly option. If you don't have a lot of money, it is the best way to go. Most importantly, you can choose how your jewelry piece is set.
It is wise to buy loose moissanite as an investment. A decent discount will be available if you buy this type of gemstone in large quantities. And then you can make jewelry with the loose stones and sell it for a profit.
A Unique and Great Gifting Idea
Buying loose moissanite stones for your special one is also a great gifting idea. You will not find many people with the same thought. Therefore, it will be meaning and special thing.  And it allows her to create a unique piece of jewelry to her preference.
The Benefits of Moissanite Stones
Compared to diamonds, moissanite stones can make better brilliance and fire, meaning that they will display a more dazzling look.
On the Mohs Hardness Scale, moissanite gems rank at 9.25-9.50, only after diamonds. Therefore, they are very durable for daily wear.
Moissanite gems are lab-created so they are usually more affordable than natural diamonds.
What kinds of loose Moissanite stones?
According to the industrial grading of Moissanite color, moissanite stones can be categorized into Colorless Moissanite stones(D-E-F), Near-colorless Moissanite stones( G-H-I), and Slightly tinted Moissanite stones( J-K). Among them, moissanite grading D-E-F (colorless), resembles a blemish-free diamond the most. And the almost perfect cut gives it stunning glitter.
However, if you want to create a piece of unique moissanite jewelry, fancy-colored moissanite stones can bring more possibilities to you, as there is a wide selection of colors ranging from yellow to green.
What Jewelry Pieces to attach to your loose Moissanite Stone
Any jewelry special for you is suitable for attaching loose moissanite stones. For example, for your favorite bracelet, jewelry watch, or earrings that have been poor over time, you can update their look with loose moissanite stones.
Engagement rings, bridal sets, or wedding rings are the most commonly seen jewelry pieces that require attaching loose moissanite stones. Those who want to customize their engagement ring will buy moissanite stones. They can then take it to a jewelry store and create a jewelry set of their choice this can bring a unique and beautiful ring to you.
The Best Settings to Create a Piece of Jewelry With Loose moissanite
Stone cutters can help you cut moissanite to your preferred shape. These include heart shapes, emerald, oval and round brilliant, and so on. However, if you want to create a piece of perfect jewelry, the settings will influence the overall aesthetic style a lot.
In terms of metal settings, yellow gold and rose gold are the perfect options for you to create a warm and elegant sparkle for your engagement rings. However, metals such as white gold, platinum, and 925 sterling silver can bring a subtle and icy touch. Whichever metal you choose, better go to the one with high luster.
As for the stone settings, if you buy a loose moissanite stone, you can create a solitaire ring. Of course, you can also simply add a halo design to it, which can enhance the brilliance of the moissanite stones. However, three-stone settings bring you a unique ring.
Shopping Suggestions
Loose moissanite stones are available in many online shops. However, the quality of the stones varies from store to store. We must buy loose moissanite stones from reputable retailers to get ones with impressive quality.
Moissanite gems are well guaranteed in high clarity and excellent colors. We do not have to settle down a low-clarity one. Browse and search more online, and you will get a perfect one.
Final Thoughts
Loose moissanite gems are not only a good investment but also an affordable option for creating a piece of personalized jewelry. If you look at all the moissanite rings and don't like any of them, you can choose loose moissanite stones instead. So, you can come up with a solution that is just right for your needs. With the help of a professional, your ring can be done perfectly and cheaply at Bestcarat Jewelry. Choose a loose moissanite stone instead of a piece of moissanite jewelry that has already been set.