Business
The SIG Sauer P320 and 3 Other Excellent Military Handguns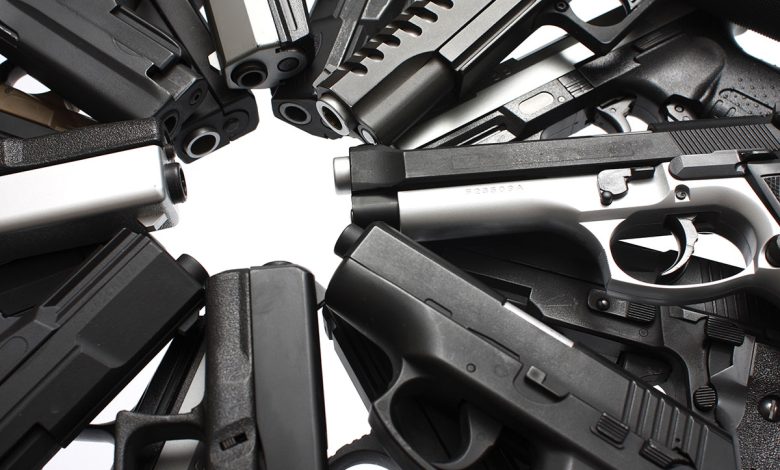 It is common for military handguns, both new and old, to become popular with civilians—and for good reason. Essentially, a whole lot of research and testing happens before major military forces adopt a firearm. For instance, the U.S. Army and Air Force recently chose the SIG Sauer P320 as their new sidearm. That makes the SIG P320 just one recent example of militaries adopting exceptional pistols over the past century-plus. Here are a few military handguns that are worth adding to your firearm collection.
Next Generation Versatility – SIG Sauer P320
The U.S. military adopted the SIG Sauer P320 as part of the XM17 Modular Handgun System program. They were looking for a more accurate, reliable, and effective handgun than the Beretta M9/92F. The SIG Sauer P320 certainly delivers. Plus, it is far more modular than the Beretta. In addition to modular grips, fire control devices, and magazine options, its caliber choices are also modular. The SIG Sauer P320 can be quickly adapted to fire 9mm Parabellum, 357 SIG, and 40 S&W. Overall, its quality and modularity make it a true masterpiece.
Sleek and Compact – SIG Sauer P230
SIG Sauer has a long history of manufacturing famously reliable, accurate, and high-quality handguns. Consider an example that shares the same three designation numbers as the SIG P320—the SIG Sauer P230. The SIG P230 is a sleek and compact handgun. In fact, it resembles a Walther PPK designed in a wind tunnel. Although SIG no longer makes this gun, many collectors add it to their gun safe simply for its first-rate quality and elegance. As for its trustworthiness, the legendary British special forces unit, the Special Air Service (SAS), used it as their handgun of choice.
Unique Austrian Guns – Steyr Hahn (M1912)
The Steyr M1912 was once likened to a Colt 1911 as imagined by Picasso. Likewise, there is something undeniably steampunk about the appearance of these guns. While their official designation is Steyr M1912, they are commonly referred to as the "Steyr Hahn," as "Hahn" is German for "hammer." The name refers to the pistol's exposed hammer, which differentiates this gun from an earlier Steyr model without a hammer. In addition to its unique appearance, the Steyr Hahn remains a top-notch and groundbreaking handgun. In fact, many gun enthusiasts consider it among the finest, most reliable guns on either side of WWI. The next time you are browsing your favorite online marketplace for guns, both new and antique, look for a Steyr Hahn.
Model of Excellence – SACM 1935A
This list would not be complete without the SIG P210. The P210 is often lauded as the most finely-made, accurate pistol ever made for the military or police. However, many people tend to overlook its direct predecessor. The inspiration for the SIG P210 is actually the Pistolet Automatique Modele 1935A, also known as the SACM 1935A. This French military pistol is exceptionally ergonomic and well-made. Furthermore, it boasts a remarkably smooth action that makes for supremely intuitive shooting. When combined, these features make for a masterful but underrated pistol any gun enthusiast can appreciate.
About GunBroker.com
GunBroker.com is made for gun enthusiasts. On this massive online marketplace, you can find firearms, accessories, and nearly anything else gun-related. Discover thousands of new user listings every day, from antique flintlocks and six-shooters to the latest handguns. Users buy, sell, and auction items around the clock. There are also many listings for gun parts, ammunition, scopes, sights, and even collectible models. GunBroker.com is so safe and easy to use that it is no surprise the site is widely considered the world's most respected and trustworthy online marketplace for firearms. Users appreciate the community of fellow gun enthusiasts they can interact with in the forums to ask questions and enjoy gun-related discussions. If you are looking for a Mac 11 gun, 204 Ruger ammo, a PTR 91, or something else entirely, GunBroker.com is the best place to start your search.
Browse for the world's best guns, both new and old, at https://www.gunbroker.com/