Tech
Best Content Management Tools For Content Writers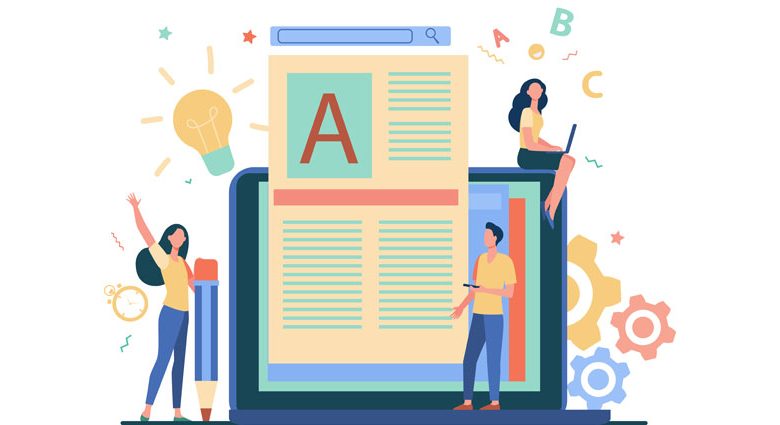 Content management tools are needed in today's time. There are many knowledgeable people who want to explore their thoughts and want to create designs and other stuff for the web and other purposes. They do not have good knowledge of visual content writing or designing.
Through content management tools or content management systems, you are able to manage and can publish your thoughts in the form of content on websites relatively in the required format.
But many CMS platforms provide users to create a website without writing code. There are lots of content management system websites. These websites are easy to handle by users. According to their instruction manual.
There are many content management tools that can provide ease in working for content writers. Some best content management tools are given below:
1. WordPress
It is the world's most popular content management system. There are ten million or more people around the globe who are using this content management tool. It has a free and open source CMS and can be used to customize the need of any type of website. It contains 55000+ plugging to add functionality in its user's site.
It is free but it demands money only for web hosting. The world press is less expensive and will provide its function to website builders at just $10-$25 per month.
2.Wix
It is not just the same as a traditional CMS system. It has the required components and applications that are used for content management. It is a good website for beginners to learn how can we make content management easily.
Without writing a single line of code we can create a website, edit your content and publish everything on the web. it contains a Wix subdomain with a free version. If you want to remove it you should upgrade your Wix CMS. Charges of upgradation are given below :
Combo – $10 per month
Unlimited- $22 per month
Pro- $27
V.I.P- $45
This site has an intuitive drag and drop site builder, so it is easy to edit the content on landing pages. Through it you can publish a blog, run an e-commerce site and essentially publish content you want to publish.
3.Shopify
It is the number one CMS platform for e-commerce sites. Shopify has an all-in-one website builder and CMS with a build-in payment processing policy for online sales. It has a tool for building a brand, selling on social media, and selling via online marketplaces. This is easy to handle and anyone can access its features.
It makes it easy for you to manage every aspect of your products. You can set varieties, allow investment trackers, and adjust pricing in it.
Pricing of Shopify
Basic- $29 per month
Shopify- $79 per month
Advance- $299 per month
4.Squarespace
Anyone who does not have any knowledge about code from scratch can design beautiful designs. It is a top choice of creative people. Photographers, musicians, designers, artists, and anyone with a creative portfolio all can manage it very easily. It can fulfill the needs of other sites including online stores, professional services, and restaurants. It has a tool for blogging as well.
The pricing structure of Squarespace
Personal- $14 per month
Business- $23 per month
Basic commerce- $27 per month
Advance commerce- $49 per month
The above mention rates are only for a one-year subscription. They have month-to-month plans at a higher cost. It has built-in selling capabilities with a commerce plan.
5.Big-Commerce
It is an e-commerce CMS with an all-in-one website builder and CMS designed specifically for e-commerce websites. Big-Commerce has a use-case-specific solution for B2Bs, wholesale, e-commerce shops, cross-channel, and international selling as well.
Like Shopify, you can manage your content of e-commerce on big commerce without any development experience.
Plans and pricing of its plans
Standard- $29.95
Plus- $ 79.95
Pro- $299.95
Enterprise- custom pricing
Now I am going to present some benefits of the best content management tool or system. These are given below :
Benefits of content management tools
This is user-friendly and fast to create new content.
The customization function is user-friendly and can be used with full of ease.
It can give space for collaboration and team content building.
These content management tools contain security functions.
We can access these tools any time 24*7.
Now, these tools are mobile-friendly. So users can create content on mobile.
It can install and upgrade faster.
These software are not required coding with content management software.
These content management tools are SEO-friendly.
It has the feature of instant content upgradation.
Conclusion:
These content manage tools plays an important role not only for content writers as we as for every business. If you have knowledge about content marketing software with these software, you may increase the reach of your business.