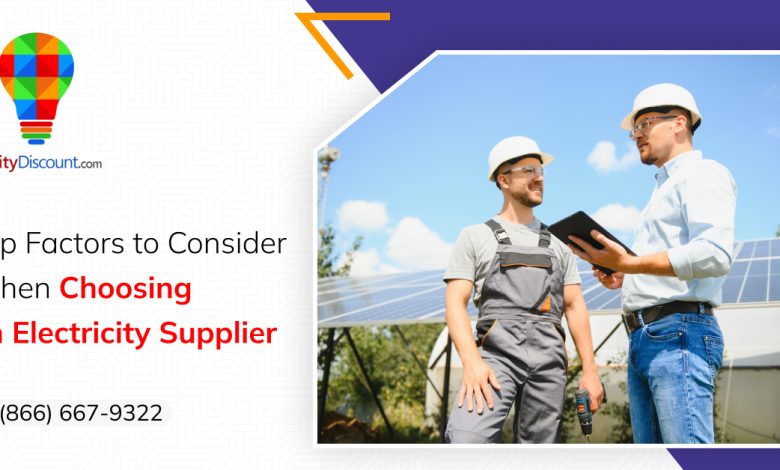 Are you facing frequent surges in your electricity bill? Chances are that you have a variable-rate contract with your electricity supplier. Since the rates are market-dependent, you end up paying a higher (or lower) amount as per the market rates. This can blow a hole in your pocket as energy efficiency is important to run a business or your home. If you happen to be in a deregulated state in the USA, say Texas, you have the opportunity to compare the electricity suppliers, select one based on certain criteria, and switch the electricity supplier.
While comparing the electricity suppliers, it is important to consider the rates and terms offered by them. As the prices seem to be on an upward trajectory, it is important to choose a long-term and a fixed-rate contract. A long-term contract can lead to lower prices as the futures market predicts a lower rate of supply in 2023.
Parameters to Consider while Selecting the Electricity Supplier
As a businessman or a salaried individual, it is important to select an electricity supplier that supplies power at an optimal rate and long term. The latter is due to the possibility of paying electricity bills at a lower rate in the near future. Let us discuss the specific parameters that you can consider while choosing an electricity supplier.
# Choose the Right Energy Strategy:
The rate at which power is supplied to your home or business depends on several factors over which you have seldom any control. These may include the technology used, the changing regulatory requirements, weather patterns, or the evolving geo-political events, such as wars or conflict. However, choosing the type and length of a contract is under your control.
For instance, there are variable or fixed rates and short-term or long-term contracts for you to consider. It is better to choose a fixed-rate type of supply on a long-term basis. This is due to the fact that variable rates can witness sharp spikes depending on the market dynamics. And more often than not, the variable rates seem to travel northwards. So, to keep your expenses within the budget, you must choose a fixed-rate supply contract on a long-term basis. As mentioned earlier, a short-term contract, even though look enticing, can throw all your calculations of saving money on electricity bills into thin air.
# Transparency:
As discussed above, a long-term contract on a fixed rate can be advantageous given that you understand the associated terms. This is mainly related to the situation that might arise at the end of the contract. For instance, find out if the fixed rate, as the nomenclature goes, is indeed fixed and there are no penalties charged for under or over usage of electricity.
In most cases, the contract extends from month to month, so, know how to calculate the pricing for your monthly electricity consumption. A few contracts can be renewed automatically while others need to be renewed explicitly by communicating to the electricity supplier. In the absence of any communication from your end, the contract may stand canceled.
Conclusion
Your search for the best power supplier can end if you consider the above-mentioned parameters. However, this is easier said than done, for the internet is abuzz with information deluge. Visit UtilityDiscount.com, an easy-to-use platform to search, compare, choose, and then switch the electricity supplier seamlessly.
In fact, UtilityDiscount conducts reverse auctions for bigger users to receive several bids from national suppliers. Based on these bids, UtilityDiscount offers a detailed report citing every option on the table for customers.