Life Style
How To Celebrate Rakhi If Your Brother Is Living Overseas?
Rakhi celebration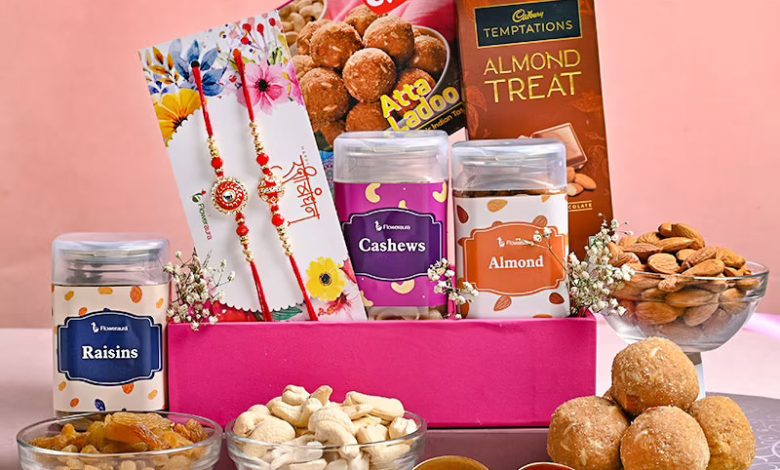 All brothers and sisters look forward to the celebration of Raksha Bandhan. It is celebrated with high enthusiasm. 
4 Best Ways To Make Raksha Bandhan Special If Your Brother Lives Overseas
With the times, we have to move away from our families for further studies or to find better career prospects. Festivals like Raksha Bandhan make us nostalgic thinking about our childhood memories spent with our siblings. As we grow older, the increasing responsibilities sometimes don't allow us to meet our family members on the days of celebration. 
In this Raksha Bandhan, if your brother is unable to visit you due to his commitments, we bring you the ways on how you can pamper your brother on this special day.
1] Send Personalised Rakhi
There can be no greater surprise than sending a personalized rakhi. Your brother will be expecting a rakhi from you. But a personalized rakhi such as his name written on the rakhi or your photos on the rakhi can make his day. This makes up for an emotional gift you should consider while choosing rakhis online. You just need to submit the photos or name to the website you want to be on your rakhi, and your work will be done. Rakhi delivery in Newzealand and other countries can be easily done through e-commerce sites.
2] Send Chocolates with Rakhi
Who doesn't like chocolates? There can possibly be no one who would say no to chocolates. You can surprise your brother by sending him chocolates with rakhi. There are numerous chocolates to choose from, such as milk chocolate, dark chocolate, vegan chocolate, etc. You can even send him sweets but make sure those do not perish easily. If your brother has a sweet tooth, he will surely like this surprise. 
3] Make A Video Call
Video calls are the ultimate solution to lessen your distance. This Raksha Bandhan, make it a point to make a video call to your brother on the time of shubh muhurat so that he wears the rakhi on call and celebrates it virtually. 
4] Making Indian Delicacies 
You can share the recipe of a dish your sibling likes so they can prepare it and enjoy a complete homemade delicacy. Preparing sweets like rosgulla or halwa might look tedious, but the end result is worth all the hard- work. This way, your siblings get to eat their favorite dish, and that too is homemade. In some countries, it is difficult to get hands-on Indian dishes, so it can be a good idea to prepare the dish at home.
Conclusion
The above-listed celebration ideas may come to your help if you are looking for creative and unique methods for celebrating Raksha Bandhan. Furthermore, if your brother is staying abroad and you are looking for innovative ways for rakhi delivery, then an online platform is open for you. On this platform, you will find ample items you can gift to your brother. In this Raksha Bandhan, celebrate this festival with your loved ones from a distance of hundred miles.