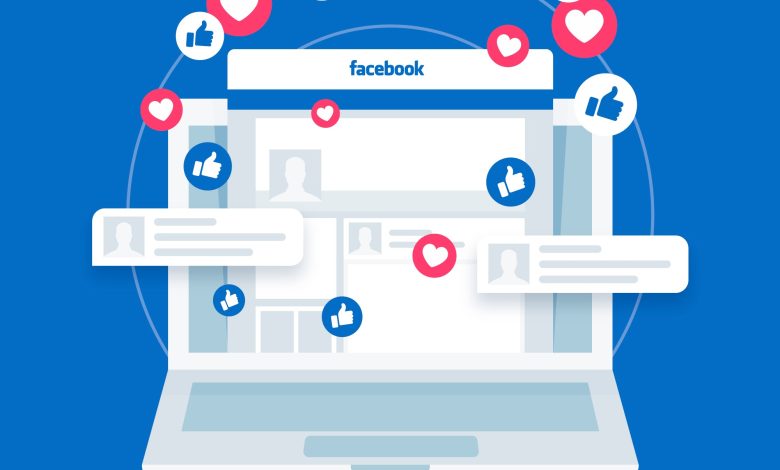 Around 3 billion people use Facebook all over the world. Facebook is a top-rank social platform and earns more than $4 billion in revenue solely from advertisements. There are windows of opportunity through Facebook advertisement, It has the potential to make your business reach as high as the sky.
But the question here arises about how to make users purchase your product and how to gain their trust.
Few businesses have tried Facebook campaigns, you might've heard that it didn't work out well but do not believe in them. To make your campaign work few things are to be taken care of. All the necessary tools and skills to acquire users' attention and urge them to take the action are required. Few common mistakes need to be avoided. Many factors directly affect the Facebook campaign. Let us look at all the factors and potential of Facebook for digital marketing.
What is a Facebook ad campaign and how does it work?
Facebook ad campaigns are aimed at users based on theirs. demand, location, demographics and profile information. Promotion of pages, posts and websites can be done through Facebook ads. Facebook advertisement helps business owners to target a specific audience which also increases the chance for their leads. For Facebook advertisement, create an ad, set a budget and bid for every click. By following these, targeted users can see your brand ads on the sidebar. Facebook ads can maximize your profit to great extent. It is one of the best investments you can make for your business. It can also be used to create goodwill, brand awareness and trustworthy relationship with customers. With enough skills and promotion in the right direction, you can get desired results and increase website traffic.
Who and why one should opt for Facebook advertisement?
Few businesses go for Facebook advertisement because according to them it will give them great exposure. It will platter their needs and provides the right kind of audience. But it's not the same in every case, as many businesses fail drastically because they are not the right fit for Facebook campaigns. To make your business work, the right kind of social media which fits your shoes well needs to be chosen and researched as well. Make sure that the chosen platform blooms your business and serves the demand of your audience. To check if your business is made for Facebook ads few points need to be considered:
Low-Friction conversions:

To make your users engage with your brand/company, you have to apply low-conversion friction. This means you need to ask users to sign up and not to buy. Firstly, you've to gather the attention of your users and not directly urge them to buy, because Facebook users didn't click on your ad to buy your product/service but out of curiosity.

If your first step towards your audience is to directly make them buy then it will make your business face a downfall as it's a huge commitment from the users' side and they are not looking for that. Your business should stick to a simple conversion plan i.e. signing up for services, submitting an email ID/phone number or filling out a small lead form. Your priority should be to focus on intermediate conversions such as signing up for newsletters. Websites like FAB, AppSumo, etc. are great examples of successful Facebook ad campaigns.

Business models:

A good business model for a Facebook ad campaign earns revenue from users in a while and not at once. Business needs to develop credibility and trustworthy communication with their customers. Multiple small purchases should be made instead of one big purchase. To survive on Facebook, subscription-related websites and great deals are perfect schemes.
How can you target Facebook advertising?
To make your Facebook advertisement captivate your audience's attention you need to keep track of the following things:
Location
Age
Gender
Interests
Demand/taste
Trends
Relationship status
Education
Language
Workplaces
Connections
Depending on your business requirements above factors need to be taken care of. The location of users helps businesses to get aware of their country, culture, religion and zip code. Gender allows you to segregate products according to their preferences and to make appeals for the same. The interests and tastes of users make you modify your products accordingly which will help you to generate leads.
In creative ads, there are two options- broad category targeting and precise interest targeting.
Broad category targeting- It indulges in Movies, songs, Gardening, Consumer electronics, etc. Facebook has also added features like expecting parents, Birthdays in 1-week, nearby location, hobbies etc which efficiently helps you to acquire your target audience.
Precise interest targeting – It helps you to know your audience better. For eg, their education, location, interests, pages they like, games they play, apps they use and other timeline content. To get more ROI, this option is perfect for your business.
Tips for creating a successful ad campaign:
* Add quality images and captions- It helps your brand to make a creative impact on the audience and urges them to look into your product/services. It creates a desire among users. More the time spent looking over your products, the more likely they'll buy them.
* Include a call to action – A call to action spurs customers to sign up for your newsletter or allows them to directly buy a product they were looking for.
* Optimize your profile page- Your profile page should have all the accurate information and informative content. It should generate brand awareness. Logo, headline, ad copy, contact details, images and sponsors everything should be presented in a good creative manner.
* Narrow your audience – Keep your eye on an audience who is more likely to buy your products/services according to their age group, gender, location and interests.
* Use a content calendar– Every business should be constant in posting content. It should follow a perfect plan on how to post, what to post, when to post and where to post. A strategy and schedule should be planned and followed with time.
* Post with intent– Choose an objective, aim at goals and then achieve it with planning. Distribute work and go step by step. Keep your content updated and post with the intent to make your users aware and acknowledge your brand.
* Blend in– If you're on the feed of your significant audience then you should blend in with that environment. Incite your audience to interact with your content, Schedule live sessions, generate curiosity and engage with them.
* Get active on Facebook stories– This feature is more casual to approach and effortless. It saves time and at the same time helps your brand to come into recognition.
How to write a copy for your Facebook ad?
Only an ad which drives traffic towards your company is successful. To make it possible, one should follow the AIDA formula, i.e. ATTENTION, INTEREST, DESIRE, ACTION.
Attention– the prior step is to captivate the audience's attention with catchy headlines, taglines, uniqueness and usefulness of the product.
Interest– Your product should fulfil your user's needs. A product should be promoted according to their interests. A customizable product is always a cherry on top.
Desire– Using emotional and rational appeals allows business to make their way into users' minds. For eg, giving special discounts, after purchase policy and great deals.
Action– put a call to action (CTA) at the end. It will help your audience to come into direct contact with you and hence urges them to take action.
How to bid on Facebook ads?
When you're done with creating an ad, Facebook will provide you with a suggested range for bidding. If you are a newcomer, it is advised to start with low bidding. Strategic bidding is the key to making a difference between failed tests and profit.
Your CTR (click-through rate) allows you to dictate the cost you need to pay. A focus should be made on increasing your CTR. Bidding also tells you how much audience you can reach.
How to analyze your Facebook advertisement performance?
Facebook is no longer providing conversion tracking features to its users but Facebook insights have got you covered. Impressions also help you to know the number of times the Ad is shown. Although they cannot provide you with information about users. Programs such as google analytics can also be used to keep track. The most significant metric to track Facebook performance is CTR as several clicks you get are affected and also the amount you pay per click. You can also install the Facebook pixel and conversion code on your website. To keep a track of conversions is extremely important to check where your business is heading and if Facebook making any worth to your business.
To make the most of your online presence to water the seeds of your pursuits in business, you need to cover all the steps efficiently and focus on booming your business with the right amount of time and effort. The Facebook advertisement provides you with the right set of audiences and expands your business in the right direction. Put your foot forward with creative advertisements and detailed explanations of your brand. Platter and serves the elements of business perfectly to your customer so that they don't miss any chance on your product. Within a period, you'll get desired outcomes for your business.