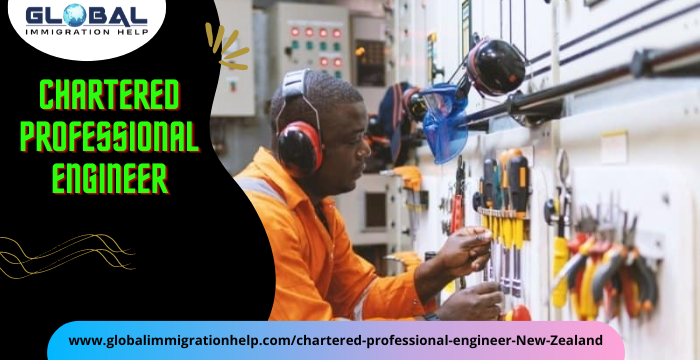 Becoming a CPEng in New Zealand requires you to be in alignment with certain rules and ethics. It is because your registration is a guarantee that you have all the required professional skills. Apart from that, you are committed to being in harmony with the professional engineer Code of Ethical Conduct.
Let's know it below in a much easier way.
CPEng Code of Ethical Conduct in New Zealand:
Engineering New Zealand becomes very serious when it comes to the ethics and professionalism of an engineer. The reason is that the authority holds an engineer accountable for their work on behalf of the New Zealand public. Its ethics are based on professional competency, personal integrity, and social responsibility. A member of Engineering New Zealand is subject to the Code and commits to it each year.
Engineering New Zealand's Code of Ethical Conduct sketches the high standards of ethical behavior. It expects this ethical behavior from all its members.  Let's know about them in the following list:
Taking wise and responsible steps to safeguard health and safety
Paying heed to effects on the environment
Reporting adverse consequences
Acting with competence
Behaving in the right manner
Informing others about the ill effects of not following advice
Maintaining confidentiality
Reporting breach of Code
Every member of Engineering New Zealand is subject to the Code. In November 2021, the authority will ask you to declare that you will be in harmony with the Code for the next year.
An engineer who has registration as a Chartered Professional Engineer is also subject to a separate but identical Code. This code doesn't apply to those engineers who are not members of Engineering New Zealand or with Chartered status.
Engineering New Zealand has a practice note to help guide you through the eight principles of the Code of Ethical Conduct. You should hire a CPEng NZ expert to know more about it.
What do Chartered Statuses mean in New Zealand?
Let's know below what CPEng statuses mean:
Current:
A Chartered Professional Engineer having current registration has proven current competence and paid their registration fee. This engineer can use the CPEng post-nominal, and their registration status will be 'Current' on the authority's database.
Not current:
A Chartered Professional Engineer without registration can't use the CPEng post-nominal. Instead of that, their registration status will be on Engineering New Zealand's database as one of the following:
On hold: if the engineer has voluntarily requested to be on hold (maybe for a career break).
In Abeyance: if the engineer has not paid their annual registration fee
Suspended: If the engineer has been suspended by Engineering New Zealand, the Registration Authority. Their suspension reason will appear on the authority's database. In most cases, this is because the engineer has failed to submit a complete portfolio of reassessment proof. They submit it to demonstrate their current competency.
Why you should choose an engineer with Engineering New Zealand Membership:
Picking an engineer who is a member of Engineering New Zealand will give assurance that they are professional. Apart from that, it will also assure that they will adhere to professional ethics.
An Engineering New Zealand Chartered Member (CMEngNZ) or Chartered Professional Engineer has to go through an assessment. For that, they need to prove their competency in their field of practice for a positive assessment.
Chartered Professional Engineer registration:
Every engineer on the CPEng register must have a current registration certificate. It is for Rule 18 (1) (b) of the Chartered Professional Engineers of New Zealand Rules (No 2) 2002.
The validity of the Registration Certificates is from 1 January to 31 December.
Practice field:
If having a practice field, it shows they have been through the Chartership assessment process. After that, they nominated this as their main area of engineering work.
An engineer can work in other fields of engineering as long as they can complete the work successfully. It must be within their competency, as governed through self-regulation and an annual commitment to the Code of Ethical Conduct.
Not every Chartered Member will show a practice field. It may include those engineers who earned Chartered Membership through mutual recognition. This recognition is with an overseas engineering organization.
Apart from that, those Chartered Members who went through the assessment before Engineering New Zealand introduced online applications.
Mutual recognition for Chartered Membership:
Having a registration with a signatory to the Washington, Dublin Accord or Sydney makes you eligible for Chartered Membership. The authority will verify your registration as part of your application to join as a Chartered Member.
Registrations with those organizations holding provisional Accord signatory status don't have recognition.