Fashion
12 Types of Aesthetics if You Wanna cheer Up Your Attire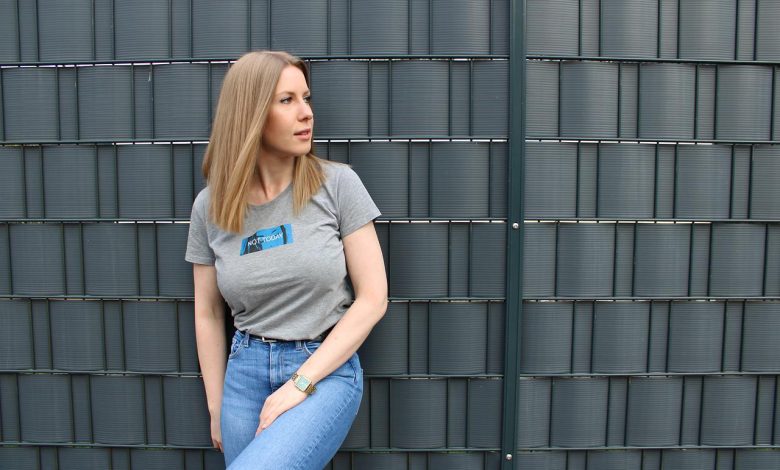 We all know how competitive and compelling this entire world has become. This is no rocket science that we need the best in everything. Be it food, device, or attire. Whatever is connected or related to us, we need it to be the best. Most people are very particular about the aesthetics and complete lookup of the attire they wear. And why won't they be, because the attire of a person speaks a lot? Now, not everyone has a classic taste, nor does everyone have an expert to help them out with their daily wear.
So if you too are facing this problem, rest assured because this article is going to help you out with that. We have listed down 12 types of aesthetics that can make your attire completely different and enlightened up.
1. Indie Aesthetics
One of the finest and most diverse types of aesthetics is Indie Aesthetics. It includes a huge variety of products and options. From funny tshirts to high waist denim. Hat and caps in accessories and goggles too. All of this is what makes Indie Aesthetics. The range of options and number of attire (well-groomed) is what people love about this aesthetic. But interestingly, the term Indie has hugely transformed over years. Although the meaning and sense of this fashion remain constant and the same at the core, what changed more is the way of presenting this type.
If you were to define this, Indie Aesthetics has just represented the alternative clothing system. It is the way of wearing different bold attire and each element that is independent and boasts its individuality. More importantly, the reason why this trend is so popular still is its ability to blend all the key elements of styling.
2. Grunge Aesthetics
Might have heard the phrase, "Old is Gold" right? If you too have the same mindset, then Grunge Aesthetics is for you. It started in the mid 80s and got a lot of recognition and popularity in the early 90s. The best thing about this is its distinctive style that suits everyone. From pairing cool t-shirts with bellbottoms to long tops with shorts everything can come under Grunge Aesthetic. Taking its roots from the cinema of the 80s, this fashion was adopted by many iconic brands like Hole, Nirvana, and The Smashing Pumpkins. The trend beautifully and meticulously combines materialistic trends and preppy fashion together to create something totally different from both.
Keeping in mind all the likes and combinations; it is true that the aesthetics will be on the darker side but there is no denying that this fashion is highly impactful and something that can really cheer your attire a lot.
3. 90s Aesthetics
You might just think why are there so many old aesthetics listed in this blog, right? But when a trend is such a show stopper, you cannot miss it on your list. Whenever you talk about the 20th century, the 90s is recognised as a highly influential time of the century. That was the era when a lot of fashion trends came into existence and a lot went missing. There were a lot of different styles and fashion that came into existence. You can see the attire of Cher Horowitz to Britney Spears and a lot of others. All in all, the people of the era had a lot of options and each of them being unique and different from any other in the era.
There were some peppy designs and some were those that a lot of people liked due to its subtleness. Whatever it may be, the entire era involved multiple designs and numerous trends that were divided into subcultures and letting alone the mainstream style. Don't think that funny t shirts for men were not a trend at that time.
4. Y2K Aesthetics
The Y2K Aesthetics is something that a lot of people love to wear because it is the new trend. Y2K Aesthetics is going to be something that you will love a lot not for the options that it offers but the color palate. From pastel colors to those that are dark and outgrown. Everything is involved in this aesthetics. Broadly, what people love about this is the plenty of options. Although it started in the early 90s, the actual trend set up in the 21st era. Whatever it may be, you can still have a look at it. The fashion is all around the place, starting from Instagram to Tik Tok.
5. Skater Girl Aesthetics
If you were to decide your outfit being an athlete. You would definitely want two things; one a striking design and second will be comfort. If you want your attire to be like this then Skater Girl Aesthetics is what you should look for. Yes, this is still around in the market and it was here long before people realized a fashion like this existed. The footprints of this fashion date back to the 40s but people recognised it later in the 60s. But this fashion still exists in the world and girls look stunning in this attire. Just look out for the best tshirt design website and get yourself this trend.
6. Dark Academia Aesthetics
This is probably one of those fashions that has been in trend for a long time and it will stay here till infinity. That's how we can tell how important and loved this fashion is. Dark Academia Aesthetics is one of those styles that has been chosen by people for several years. And era after era, it has kept on becoming better and blending with the current fashion attire. In the Dark Academia Aesthetics people choose dark colors, which includes black, brown, and other similar ones. This aesthetics is not only solid and unique but it also goes perfect with multiple occasions. You can simply suit yourself up in such attire and get going. Be it the "men t-shirt funny" attire or the other way round.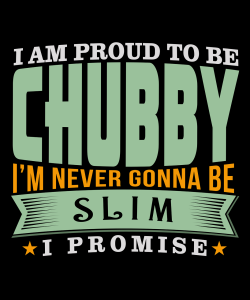 7. Pink Aesthetics
It is an ideal evergreen trend that has been in the society for over a century. Also, there has been a radical transformation over the years. It is a famine palette but men have also liked and used a few light shades to create their look. Even the major fashion lovers and many trendsetters have been constantly using the pink palette for grooming their looks year after year.
8. Kawaii Aesthetics
If you want to go back to your childhood days, in terms of clothes, there is a way for that too. You can simply choose to wear Kawaii Aesthetics. These attire include men's t-shirts, funny quotations, images of cartoons, and so on. Whereas the women have an extensive number of options to boast about. Mini tennis skirts, large cardigans and jackets, hoodies with cartoons, and so on. It highly depends on the individual as to which design and type they want to wear.
9. Retro 80's
This is another old fashion that is charismatic and has a lot of fan following. Not just that, people love to wear and follow these dressing styles all over the world. There is only one thing that dominates this fashion or style and that's the block colors. You will mostly find a single color on a piece of cloth. Be it the shirt, sweater, sweatshirt, vintage t-shirts or any other thing you wear.
10. All black Aesthetics
This one is also popular not only amongst the local public but even in stars. Celebs like actors, athletes and a lot of other people not only love wearing this attire but also make a statement with that. There have been a lot of instances where these celebrities have enjoyed flaunting their attire that's all black. In this, not only the dress but even the accessories that a person wears is of black. There are many cool t-shirts in this aesthetic.
11. Artsy Aesthetics
If you are someone who's always connected to nature and loves visiting places where flowers, plants and landscapes are there- then this is the style you should wear. The Artsy Aesthetics will not only give you hygiene but also cheer up your entire attire.
12. Hippie Aesthetics
The hippie culture and attire is highly loved and followed by people across the world. People love to choose this lifestyle and attire for their lives. It is one of the most popular and carefree attire. The roots of this look can be tracked to the 70s and 80s. Where most people were found wearing clothes of these types. In this the person wears oversized clothes and enjoys comfort. Remember the band, Beatles- they too flaunted the same attire.
Conclusion
Whenever there is a talk about aesthetics, you have to think about a lot of things. From top to bottom and even for the accessories that you will be pairing with it. All of it has to be decided and thought of, before making a selection. The 12 types that we have listed above are just a few of many such aesthetics that can cheer up your attire. If you want to get some personalized design or something for yourself, Designhill is the best t-shirt design website that is available on the internet.
Or you can simply look for someone who can offer you a reasonable product that comes under any of these aesthetics. So, after going through all the options we have got for you, make a wise choice.